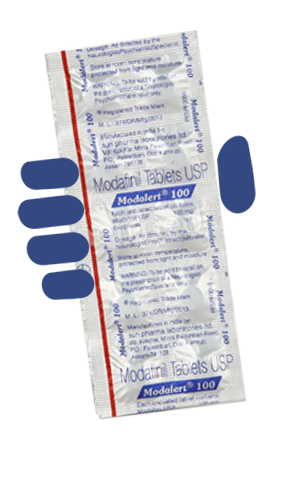 Talk about Modalert 100 mg Tablet, and you get a feeling that these tablets are designed to promote wakefulness among people who complain about extreme sleepiness during the night or daytime. In other words, these tablets are meant to help patients suffering from the same. Using these tablets does not make you sleep-free completely; people who simply want to sleep without getting a good night's sleep should refrain from taking them, as they are only meant to fix sleeping ailments. When it comes to consuming Modalert 100 mg Tablet, it is often recommended to seek the help of your doctor and consume as per his or her recommendations.
Frequently Asked Questions
Here are some FAQs we tried to answer. Write us at support@grabmodafinil.com for anything else.